Car Park Barriers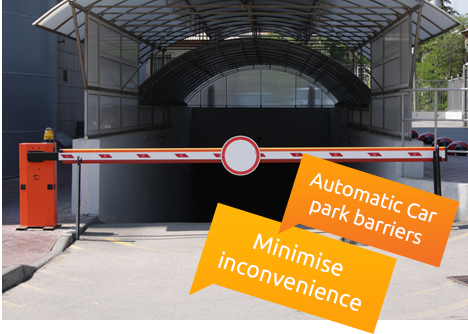 The key role of barriers is to prevent unauthorised access whilst providing minimum inconvenience to those who do have authorisation.
Our systems can stop vehicles at the relevant barrier and disallow entry or exit until they are identified.
An automatic barrier enables you to have full control over who is allowed access through any controlled point at any time of the day.
The barriers can be used in any weather, and can also be colour-coded to suit your corporate identity at little or no extra cost.
Turnstiles & Gates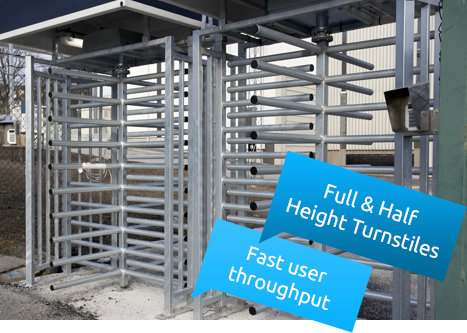 Our turnstiles offer improved security and are available in a number of styles to suit your needs.
Your turnstile can be equipped to be used as a security device, controlling the admission of visitors to your premises.
Perfect for high volumes of traffic, our turnstiles provide maximum flow capacity, whilst causing minimal disruption.
Ideal for both high and low risk premises, our wide range of products guarantees we'll have a turnstile suitable for you.
All turnstiles come with a 2 year warranty.